Meet Your Leesville Cosmetic Dentist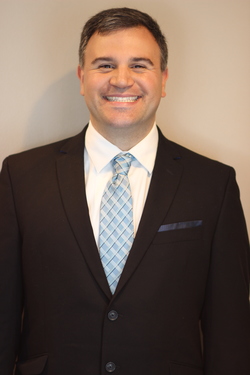 Dr. Anthony Scaramuzzo was raised in North Brunswick, New Jersey, in the center of a big and loving Italian family. He attended Rutgers University, majoring in Chemistry.
Dr. Scaramuzzo attended New York University College of Dentistry in Manhattan. While there, Anthony gained skills treating patients of all diversities and backgrounds. While attending school, he met his future wife Anne, a musical theatre actress, and they got married his senior year. After graduation, they said farewell to city life and moved to Raleigh, where Anne grew up. They now have 2 sweet girls- Lucy age 7, and Mary Rose age 5.
In his free time he enjoys deep sea fishing at Atlantic Beach, and recently learned to fly fish along the river in the Blue Ridge Mountains. He home brews craft beer, and loves to light up the smoker on the weekends to make pulled pork for his family.
He strongly believes in supporting the community! You will find him sponsoring local events with schools such as Leesville, Athens Drive and Jeffrey's Grove. He is a parioshoner at St Francis of Assisi of Raleigh, just down the road from his office.
Dr. Scaramuzzo has worked for large dental practices in Angier, Roseboro, Cary and Greenville since 2012. He worked along side former owner, Dr. Thomas V. Kelly for one year, getting to know the patients and learning the business side of owning a practice. Dr. Kelly handed over the reins in April of 2016. Now the full time owner, he is looking forward to being able to really get to know his patients and give them his best care. He is a member of the North Carolina Dental Society and American Dental Society.