Meet Your Leesville Cosmetic Dentists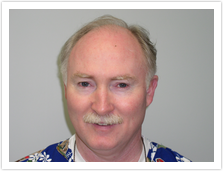 Thomas V. Kelly, DDS
Dr. Thomas Kelly was raised in Mineola, NY, the son of a NYC Homicide Detective. After graduating from high school he enlisted in the US Navy and served aboard nuclear submarines as a Torpedoman's Mate for four years during the Viet Nam war prior to entering college.

Dr. Kelly graduated from Ohio State University with a B.S. in Microbiology in 1975. He subsequently attended OSU College of Dentistry on a full scholarship and completed an accelerated program to graduate in 1978 with a Doctor of Dental Surgery Degree. Following an additional two years active duty with the US Navy Dental Corps at 2nd Dental Company, Camp Lejeune, NC and deployed to the Mediterranean Sea aboard the USS Inchon LPH-12 with the 2d Marine Division, he and his family moved to Scranton, PA. After two years as an associate dentist in a large practice in Scranton, PA, he relocated to his own practice in Raleigh, NC in August, 1982. He remained thirty years in the Navy and the Naval Reserve, retiring in 1998 as a Commander from the Navy Dental Corps.

Dr. Kelly has four children and two grandchildren. He and his wife reside in Raleigh, NC. Outside of work he is involved in a number of organizations. He has been the Treasurer of the Raleigh St. Patrick's Day Parade for ten years. Recently he was on a mission trip to Guatemala where he extracted over 225 teeth in three days! He is a member of the Raleigh Wake County Dental Society, the North Carolina Dental Society, the American Dental Association and the Academy of General Dentistry. In 1998 he attained his Fellowship in the Academy of General Dentistry. In 2003 he completed a one year long fellowship training program in Dental Implantology at the Medical College of Georgia. Dr. Kelly has taken thousands of hours of continuing education, most recently at the University of Florida, studying occlusion and TMJ dysfunctions, endodontics (root canal therapy) and removable prosthodontics ( dentures and partial dentures). In December of 2012, he completed the requirements for his Mastership Award in the Academy of General Dentistry (MAGD). There are fewer than 2,000 active general dentists in the United States that have attained this distinction.

Dr. Kelly enjoys traveling. In the recent years he has been to the Great Wall of China, the Silk Road, the Temple of Heaven and numerous other places in China with his family. He has been deep sea fishing in Pedasi, Panama, trekked the pipeline trail in the rainforests of Panama, climbed the slopes of the Volcano at Arenal, Costa Rica, gone on a medical mission trip into the Northern jungles of Guatemala, sailed the Grenadines (in the Caribbean), fly fished the Green River in Utah and circled the Grand Canyon by motorcycle. Most recently he traveled to Jerusalem and the Holy Land with a group of pilgrims from his church. He may be seen riding one of his motorcycles with his son, Thomas or his "wild" HOG friends. He enjoys fishing at Cape Lookout from his boat or just relaxing with his family at his cottage at Emerald Isle, NC.
Anthony F. Scaramuzzo, DDS
Dr. Anthony Scaramuzzo was raised in North Brunswick, New Jersey, in the center of a big and loving Italian family. After graduating from high school, he attended Rutgers University, majoring in Chemistry.
Dr. Scaramuzzo attended New York University College of Dentistry in Manhattan. While there, Anthony gained skills treating patients of all diversities and backgrounds. While attending school, he met his future wife Anne, a musical theatre actress, and they got married his senior year. After graduation, they said farewell to city life and moved to Raleigh, where Anne grew up. They now have 2 sweet girls- Lucy age 3, and Mary Rose age 1.
In his free time he enjoys deep sea fishing at Atlantic Beach, and recently learned to fly fish along the river in the Blue Ridge Mountains. He home brews craft beer, and loves to light up the smoker on the weekends to make pulled pork for his family. At home Anthony can be seen playing playdough with his 3 year old and chasing his newly walking baby girl.
Dr. Scaramuzzo has worked for large dental practices in Angier, Roseboro, Cary and Greenville since 2012. He is looking forward to being able to really get to know his patients and give them his best care. He is a member of the North Carolina Dental Society and American Dental Society.