News From Our Leesville, North Carolina Cosmetic Dental Practice
We believe in creating a relationship with our patients that goes beyond the office doors. We've specially created this section of our site to share with you important news from our Leesville family dental practice. We'll try to give you an idea of all the education we pursue in order to give our patients the very best and most advanced that dentistry has to offer today.
Missions of Mercy - Wise County, Virginia
Thomas V. Kelly, Jr. - July 25, 2016
This past weekend, my son, Thomas and I volunteered for the 17th annual Missions of Mercy event on the Wise County Fairgrounds in rural Southwest Virginia. Missions of Mercy is the dental partner in this one of a kind health fair. Dental and other healthcare professionals come from Virginia, North Carolina, Tennessee and many other states to volunteer their time and skills to alleviate suffering and show compassion to those in need.
In two and a half days, these dental volunteers treated patients at a value of care of $1.3 million including over 3,368 extractions, 1401 fillings, 94 root canals, and 102 complete dentures. Needless to say, it was a busy weekend for us!
Missions of Mercy, a program originated through the Virginia Dental Association Foundation, partners with Virginia Commonwealth University School of Dentistry students for a well-oiled access to health care machine that treated 1,232 patients in a single weekend.
This event is often described as life changing by patients and volunteers alike. This was our first time volunteering in Wise, but we're already looking forward to going back.
Dr. Kelly and the King of Wrestling
October 29, 2015
Last weekend Dr. Kelly and his son, Thomas, attended a seminar in Orlando, FL about successful dental practices. Insightful and specific, it touched on many points but the most pertinent was marketing. While at the Salt Rock Grill in Clearwater, they had the opportunity to spend a few minutes with Hulk Hogan and his lovely wife, Jennifer, who were sitting next to them at the bar.
Italia...Ciao Bella!
October 03, 2013
Dr. Kelly and a group of pilgrims from his church travelled to Italy for two weeks in Early September. Landing in Venice and spending four wonderful days there they visited Piazza San Marco and the lovely surrounding islands of Murano (famous for handblown glass), Burano (famous for handmade lace) and San Francisco del Deserto. They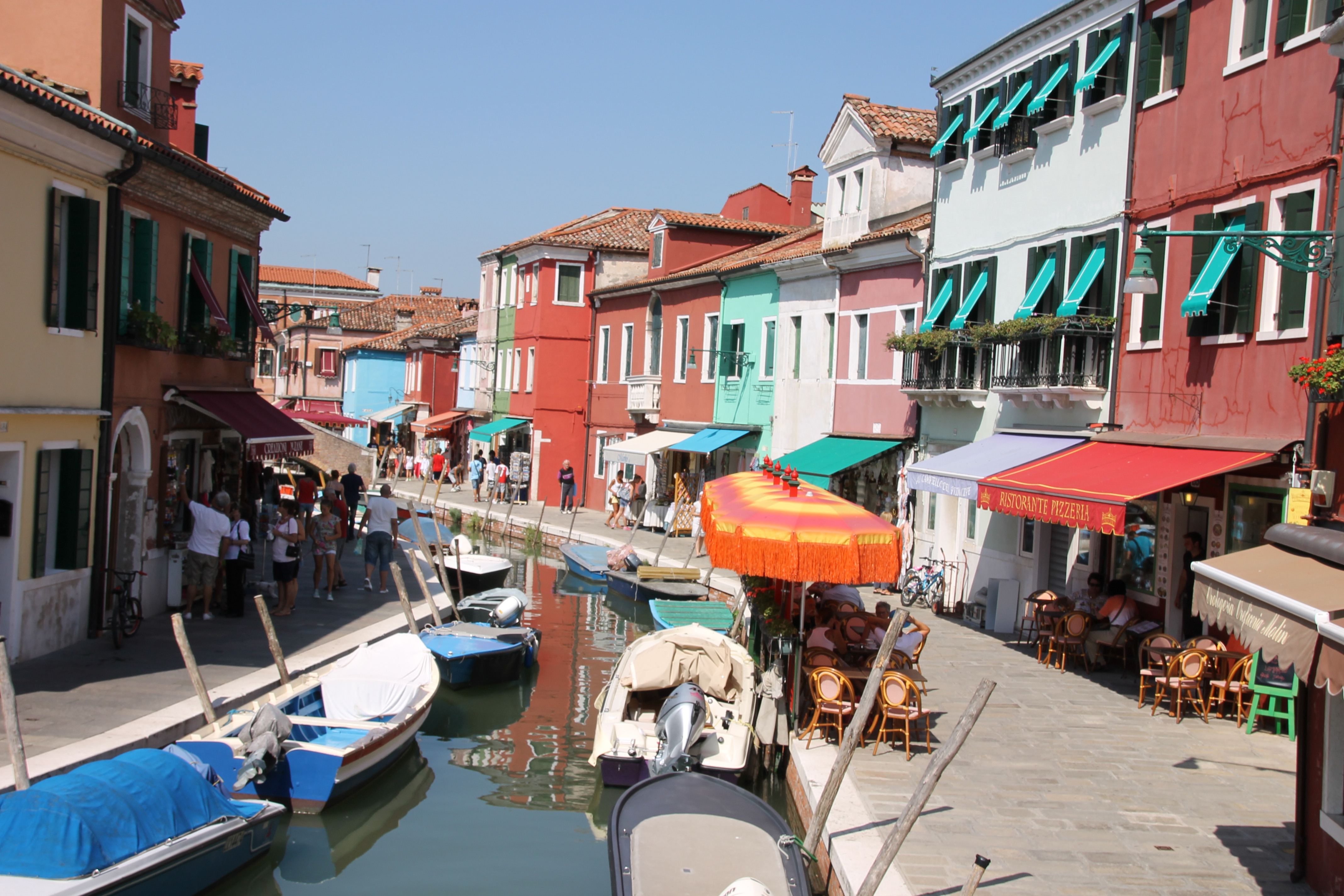 continued on to Assis and the Umbrian hills. They visited Perugia, Orvieto and other beautiful medieval towns. On to Rome for the Vatican and Roman ruins. What a fantastic trip!
Thomas P. Hinman Dental Meeting
March 25, 2013
This past weekend Dr. Kelly attended the Hinman Dental Meeting in Atlanta. We have made the committment to become a fully digital and paperless dental office. We have entered into an agreement with a new software provider to go to a cloud-based practice management product. The idea is to provide new digital, low x-ray dose radiography along with fully digital (electronic) patient records in accordance with the current HIPAA regulations. This allows electronic transportation and delivery of patient records in digital format...theoretically no more paper records to store! We believe that the entire dental record experience will be cloud based (remote servers) at some time in the future. We would like to be ahead of the wave. It will be beneficial to patients and to the offices that serve you. Look forward to seeing the changes in our dental office very soon!
Top 20 Game Changers
March 07, 2013
Dr. Kelly attended a seminar by Dr. Mark Hyman, who practices in Greensboro, NC. Mark has been a top speaker at every major dental meeting throughout North America. His seminar touches on living life in the fast lane of private practice- how do improve your patient's experience while delivering optimal care? Successful dental teams constantly re-imagine, reinvent and implement changes to assure success in difficult times. We are always educating ourselves in order to maintain a thriving dental practice and to provide the best in dental care for our patients.
Chicago Midwinter Dental Meeting
Dr. Kelly - February 28, 2013
Dr. Kelly, Melissa and Beverly just returned from the Chicago Dental Meeting. This is an annual meeting held at the McCormick Place Exposition Center in Downtown Chicago. The latest, greatest and the newest in dentistry is always showcased at these large meetings. The ability to put hands on all the newest technologies is a great draw. We spent three days learning about available technology to put to use in the office. From digital, low dose radiography to cloud based practice management software which will allow us to go paperless in the office, we learned so much. We hope to incorporate some of these fantastic and current things in our office this year. We believe that the Dental Pracrtice of the future will have all of these things.
RadioLase III and Academy of General Dentistry
February 15, 2013
The NC Academy of General Dentistry Meeting was held from February 14 through 17. Dr. Kelly attended a special course based on the use of radiosurgery at the meeting. Radiosurgery is the use of radiowave pulses to perform certain soft tissue surgery. It is very similar in function to LASER surgery, but at a different point on the electromagnetic spectrum. The course was given by Dr. Jeff Sherman, a noted expert on the use of radiosurgery for nearly 40 years. The NC AGD meeting is held each year to provide outstanding continuing education opportunities to General Dentists in NC. Many nationally renowned speakers present different subjects at the NC AGD meeting. Dr. Kelly has been an AGD member for 25 years.
Advances in Periodontics
October 31, 2012
Dr. Kelly just returned from a weekend long course in the latest Periodontal therapy. The course included LASER therapy treatment of periodontal tissues (surrounding the teeth) as well as a review of many of the other issues that we treat on an everyday basis. The class was offered by the Illinois Academy of General Dentistry in Chicago. He enjoys attending courses of this caliber in order to stay abreast of the latest treatment for our patients.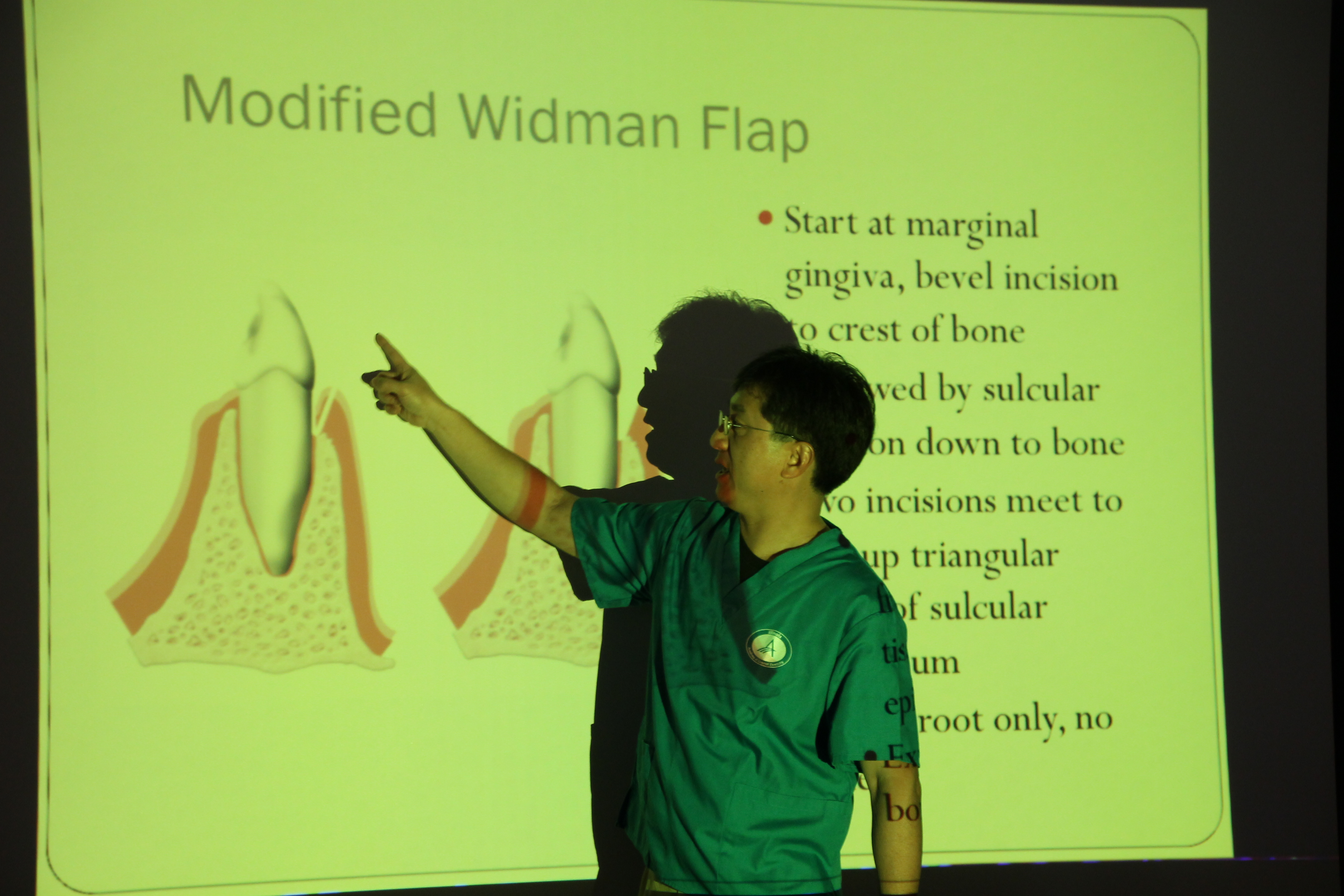 Advanced Restorative Dentistry
October 24, 2012
October 11th through 14th found Dr. Kelly involved in another continuing education course at the University of Florida School of Dentistry. This class addressed current advanced treatment in operative (restorative) dentistry. Dr. Kelly has been wrapping up his Academy of General Dentistry Masters Program this year. This is a similar course of instruction as compared to a weekend MBA program...the normal course of study is one long weekend a month for two years at the University. It covers all aspects of dentistry from surgery to dentures to root canal therapy. The instructors are some of the best in the entire country and many times international as well. Another way to ensure that our patients receive the best and most current treatment available today.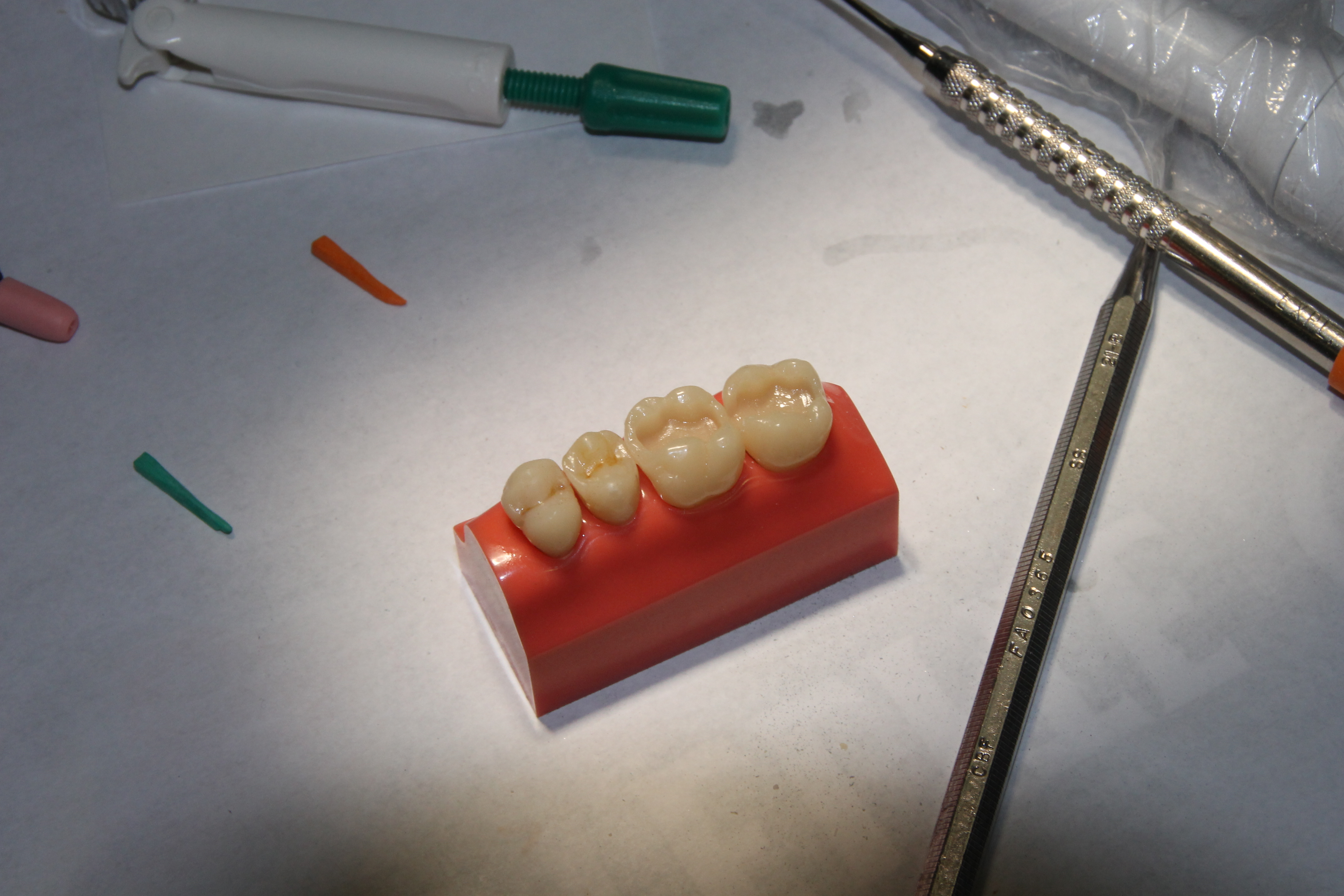 Current Review of Pharmacology
September 27, 2012
Dr. Kelly recently returned from a 24 hour weekend course reviewing current therapy in Pharmacology. This class is an in depth review of the current medications that many of our patients take. It includes drug interactions and all the new drugs on the market and their interactions with dental therapy. Dr. Kelly expects to finish his Master's program at University of Florida at Gainesville School of Dentistry this year. This is an Academy of General Dentistry sanctioned Masters continuum program. Dr. Kelly attends many hours of continuing education, far beyond the NC state requirements for dentists, in order to stay abreast of the best and most advanced techniques and treatments in dentistry today!